Aleš Valášek
Set and Costume Designer, Production Designer, Architect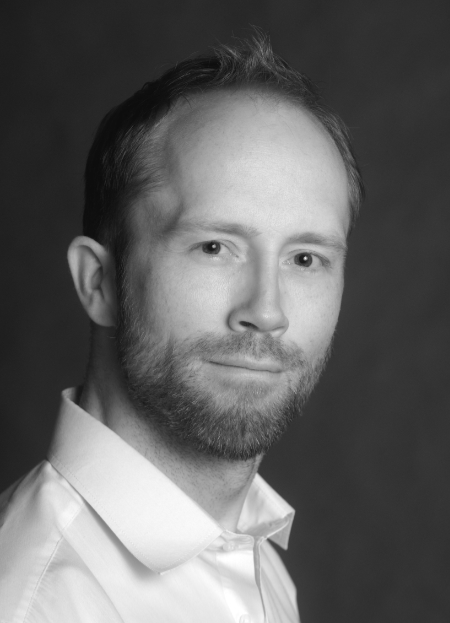 Aleš grew up in Khartoum (Sudan). In 1988 he and his family returned to Czechoslovakia where he received his education. He gained his art skills from artist Věra Ničová. Aleš received a degree in Costume Design at the Academy of Performing Arts in Prague under Costume Designer Jana Zbořilová and later M. S. in Architecture and Urban Design under Professor Jiří Suchomel at Technical University in Liberec where he graduated with honors. In 2006 Aleš studied as a residency student at London College of Fashion within the Dept. Costume for Performing Arts. In 2008 he studied Set and Costume Design at Motley Theatre Design Course in London led by Alison Chitty, Ashley Martin-Davis, Anthony Lamble, and Cat Martin.
In 2009 Aleš became the overall winner of the prestigious British Linbury Prize for Stage Design. https://www.thelinburyprize.com/
Aleš's work includes designs for over 100 productions and spans across all genres and scales, from alternative theatre to opera, musical theatre, and film, from small children's theatre to large-scale opera venues.
His portfolio has included: Giselle and La Bayadère (Moravské divadlo, Olomouc, CZ), Carmen and operetta Polish Blood (National Theatre, Brno CZ), L'Italiana in Algeri, Swan Lake, Rusalka, Nabucco, Monteverdi's Orfeo and L'Incoronazione di Poppea, Rimsky-Korsakov's Mozart and Salieri (J. K. Tyl Theatre, Plzeň, CZ), Turandot and Il Trovatore (Revolving Theatre, Český Krumlov, CZ), Countess Maritza (State Opera, Banská Bystrica, Slovakia), The Bat (State Theatre, Košice, Slovakia), Polish Blood (Odessa Academic Theatre of Musical Comedy, Odessa, Ukraine)…
Musical and theatre projects have included: Curtains by John Kander (Hudební divadlo Karlín, Prague, CZ), Alan Menken's Little Shop od Horrors and Gipsy King's Zorro (Městské divadlo Brno, Brno, CZ), Cyrano de Bergerac and Neil LaBute's Fat Pig (Moravské divadlo, Olomouc, CZ), Next to Normal and Tick, Tick, Boom! (Divadlo na Prádle, Prague, CZ), Green Day's American Idiot (J. K. Tyl Theatre, Plzeň, CZ) to name a few.
In 2010 Aleš developed the set and costume design alongside the creator of the legendary musical Les Misérables – Alain Boublil – for the new version of the West End musical Marguerite with music by Michel Legrand.
In 2018 Aleš designed costumes for German-speaking premiere of the Broadway musical An American in Paris in Landestheater Linz (Linz, Austria) directed by Nick Winston and a German tour of An American in Paris directed by Christopher Tölle.
Very often he designs original fabrics and prints or jewelry for most of his productions to support the authenticity of the piece.
In 2019 he designed a permanent collection of sculptures for Museum Hořice in the Czech Republic. The design received the National prize Gloria Musaealis and Patrimonium Pro Futuro prize by National Heritage Institute in 2020.
In 2014 Dir. Hana Pinkavová filmed a documentary about Aleš's life and work called "Jít za svým snem" (Follow your dream…) for Czech TV channel ČT Art.
Between 2016-2018 Aleš Taught Costume Design as an external tutor at the Academy of Performing Arts Prague.
Aleš also works as an illustrator and concept artist.
Prizes and Awards
2020 Patrimonium Pro Futuro Prize – for the design of Permanent Collection of Sculptures (Museum Hořice, Hořice, CZ) (WINNER)
2020 National Prize Gloria Musaealis – for the design of Permanent Collection of Sculptures (Museum Hořice, Hořice, CZ) (WINNER)
2015 Kaplický Internship, best diploma project in architecture (FINALIST)
2014 Petainer (Innovative Design od PET bottles), (NATIONAL WINNER)
2013 Wing Award (Křídla), best artistic achievement of the season, set  design for Zorro by Gypsy Kings (Brno City Theatre, Brno, CZ) (NOMINEE)
2011 Wing Award (Křídla), best artistic achievement of the season, set and costume design for The Little Shop of Horrors (Brno City Theatre, Brno, CZ) (NOMINEE)
2009 Linbury Prize for Stage Design (London, UK) (OVERALL WINNER) https://www.thelinburyprize.com/
1997 Search for the New Fashion Designers (Art Schools Competition) (OVERALL WINNER)